Worked a late shift... tis why I didn't post right away. Don't take that as a scum read, mind you.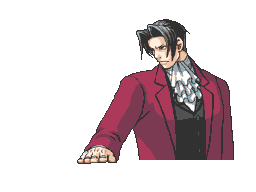 Alright, it's now or never. We know why Deku was able to investigate Yiga N1 despite Ayano not using their power. funnier6 was roleblocked by the roleblocker himself. That means the SK either did not act N1 or Doc protected the SK's victim. This is important info to consider.
And it looks like tonight, the SK either went after either me or the Godfather. Not sure yet, but if at any point I have to hard claim to prove I'm town, then so be it.
Now to start off the day with a very brief reads list in light of yesterday's events:
Spider-Bok is a new player, but like with Minish (replaced) and EVAN, I'm not sure where they stand, which makes me suspicious of them.
I'm starting to become more suspicious of karu because although they've been helping us scumhunt, they're the only consistent player who has either counterwagoned or never participated in voting. Yes, they have explained their absences, but still...
I only have hunches as to what Ver-go's implicitly softing, but he's shown to actively make connections and explanations, especially D4. I don't see any reason not to trust him.
Because we have a Mafia roleblocker, Ayano Keiko is confirmed town. Ayano's softclaim checks out, meaning ALiT roleblocked funnier6 N1, allowing Deku to investigate Yiga and getting the innocent result.
I'll respond to everyone's posts concerning me in the next one, but here's a couple questions I have here regarding the last remaining Mafia member:
1) I've heard the Godfather is likely investigation-immune, so does that mean they appear innocent when someone targets them?
2) Finally, do you think the Godfather bussed ALiT's lynch?