My mistake, but you still can't deny that he's using the Power Bracelets, he's not just using his bare strength. And like I mentioned, Cloud is a super soldier; he could cut clean through any rock thrown at him.
Actually I can deny it, since where is the strength feat of cloud with physical strength? Slicing rocks resides with the word power, not strength. Link is all strength, 5 full grown men can barely tilt a single ton, heres 4 12 year old links moving another 100 ton object:
Base link can throw dangoro a 17 feet tall 10 ton rock goron: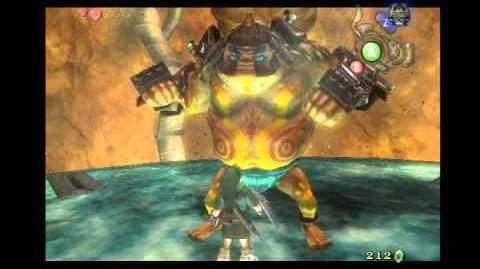 Theres nothing on clouds physical strength, or else show it...