CHIMer Dragonborn
Staff member
ZD Legend
Comm. Coordinator
Site Staff
Joined

Oct 18, 2011
Location
Back when I was doing Linktober last year I met "BuffHestu" and "TC" on Twitter along with some other Zelda fan artists, and through Discord we all kept in touch. Buff Hestu started Zelda Creators as a project with his brother and other Zelda art creators, and occasionally through the year they start art collaborations.
Probably their most ambitious one is "March of the Koroks", a collab looking to gather as many digital artists as possible to hopefully draw 900 Koroks. Today is the last day to sign up for the event, idk why I waited to make a post, but if anyone is interested you can fill out a short google form to sign up and pick a number for how many Koroks you want to draw. You can pick to draw one, or more if you feel up to it.
Our friend TC (@VirgoTriangulum on Twitter) had this cool idea to get a bunch of artists together and have everyone draw a Korok until we have all 900 from Breath of the Wild in one big picture! If you are interested in contributing a Korok or two, fill out this quick form so we know how many...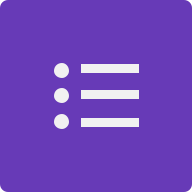 docs.google.com
All the Koroks made for the event will be complied onto one canvas and posted on March 9th. Further info can be found in the Google Doc, such as the deadline to submit the Koroks.