Joined

Jul 23, 2011
Location
What's happening forum? I hope you guys are having a good life. As for me, not so much. For more info on that, here's the link:
http://zeldadungeon.net/forum/entry.php?b=9920
I have been on Serebii.net to see if I can find some interesting news for you guys and guess what, you're in luck. As it turns out, the official page of Pokemon has announced that the Global Link will be going under changes for the upcoming Pokemon X and Y games this fall. The new setup will be officially open on Saturday October 12 2013(give or take a few days), the exact date that Pokemon X and Y will be globally released. Here are some pictures on how the new Global Link will appear: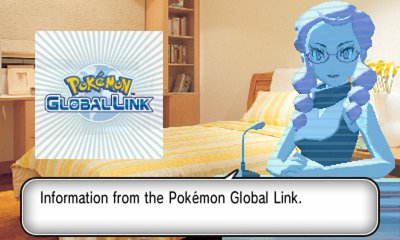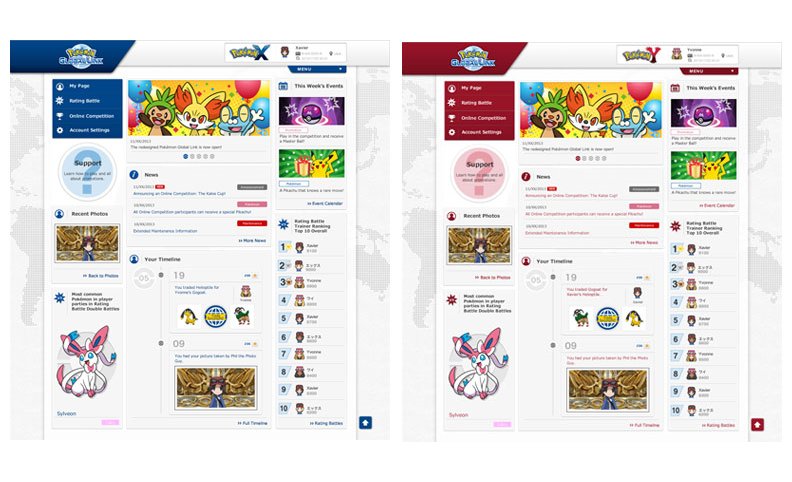 Recently, the official site has updated with the full look at the upcoming Pokémon Global Link that was previously on the notice site, following on from the look at the timeline that we previously had. This appearance showcases the various new features of the Pokémon Global Link, including photos, a timeline and details of various battles. It changes in colour between Pokémon X & Pokémon Y.
In this statement, it showcases a Battle Competition called the Kalos Cup and states all participants get a special Pikachu. It's unclear if this will actually exist within the Global Link when it opens. -Serebii.net
It is also confirmed that the current Global Link will permanently be closed on Tuesday January 14th, 2014. I personally have to admit that I never used the Global Link (mainly because I had no Wi-Fi til this summer), but I will use it frequently once X and Y arrive globally. I will also participate the upcoming Kalos Cup because I really want that special Pikachu no matter what it may have. I love Pikachu and when I hear about "special versions" of Pikachu, I must have it! :xd: Now, I'm not sure what could happen, but if any of you have a sleeping Pokemon in the Global in any Pokemon game that you registered into the Global Link, I suggest you take them out before Janurary 14 just to be safe. Here's the link to the official announcement of the closing of the Global Link service and the Global Link website itself:
http://en.pokemon-gl.com/about/e_notice/
http://en.pokemon-gl.com/
What are your thoughts of the new version of the Global Link? Do you currently use the Global Link? Will you use the upcoming new version for X and Y? Please leave a comment on what your thoughts of the Global Link and as always, thanks for reading.
Source: Serebii.net
Last edited: