Hello Zelda Dungeon!
I've been a Zelda fan for over a decade.So with such a passion for the series presumably I started from the beginning with the 1986 release of "The Legend Of Zelda"? Actually, no - As much as I've mastered the series over the years, it wasn't until 2000 when the adventure began for me. The release of Majora's Mask created a hype, and after such a hype, I fell in love with the series. A generous relative who essentially "passed the torch" when he left to begin his career entrusted me with a Nintendo 64 - And I brought into my life what would be the two most influential games I've ever played; Zelda - Ocarina Of Time, and Majora's Mask.
Since then, a game series hasn't ever proclaimed the top of my heart - I can't name a single series to date that has so adversely claimed my loyalty. Lets not worry, it hasn't turned to obsession, however I felt this wonderful series deserved justice in terms of its description. With this love of the Zelda world, have I played every single one? No. I'm extremely selective, and until the internet was apparent in my life, I didn't know the existence of any other Zelda games before Ocarina Of Time. I was in a sense Zelda-ignorant. Those two games for the Nintendo 64 grabbed by attention directly, and until later on were the only two that I played. The next was Twilight Princess. At first the new style characters, and the direct jump from a much older system to a new Zelda shocked me. I almost didn't even like it. Then I progressed further in the game to discover that Nintendo had given Twilight Princess the same care that it had given to the rest of the series. The plot was well formulated and the combat was tasteful for all audiences. The characters are developed dynamically and still play on your heartstrings. The beautiful feature of music is brought to us yet again, as well as a love story between Link and Princess Zelda that none can deny. I'm without a doubt confident in the other Zelda games. It seems my fabled wisdom about knowing everything about Zelda came to an end, yet another beginning with my joining Zelda Dungeon. I plan to persue all of the other Zelda Games proudly, and to preserve for my own record, this wonderful series.
My vessels to adventure -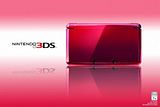 It pleases me to say:
Games Completed: Ocarina Of Time, Majora's Mask, Twilight Princess
So forum, where did you start?
:triforce: The Seventh Hierarch :triforce:
Last edited by a moderator: