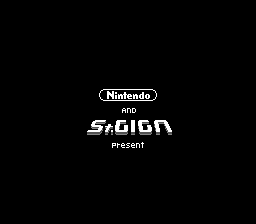 Running off of a device called the BS-X Special broadcastcassette, that looks like a Super Game Boy. AST was one of the few Zelda games that was mainly unknown to most U.s and Canadian residents. The BS-X game was downloaded temporary untill beaten (The first of four parts of the game had two levels). The game had four parts spread over two weeks of data the save file was kept as it continued over to the next episode of the game, which had you start in a different starting location each time.
The special cartrage that was inputted into the BS-X was called the TheSatellaview (all one word)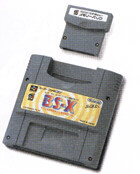 This new base unit (similar in ways of the gameboy player for the GCN) had 512kb of memory added to boost the snes current processor. It also had a 1 mb onborad rom chip
in there also held the O.S. And a 256 flash memory chip inside, just in case the user had not paid (around $30) for a memory card and another $50 for the Super Game Boy style adapter.
Ancient Stone Tablets start off with the player pick their gender then starting off the game. You start off waking out of bed finding someone similar to Sahasrala in sprite telling you that Hyrule is in danger and gives you a huge inventory bag which include the flute, catching net, empty bottle, and other asorted thing. After talking with the Elder esk character another figure walks in. He looks like the seer outside of Kakariko village. Since you have no sword he gives you a golden bee to protect yourself untill you find a sword in the first level. While time passes on the overword the wheather changes continusly.
That is most of the games features. Today this game can only be played throw an emulator and it is already english patched.
All of the information was gathered from
http://bszelda.zeldalegends.net/
the download to all four parts of the rom are on there site and are easy to find. Thanks for everyone who reads this.