Joined

Jun 15, 2020
Location
Welcome to

THE CLONE SAGA:
A Spider-Man Mafia 3
​
The Clone Saga
is an advanced bastard Mafia game for 24 players that is loosely based on the massive Spider-Man crossover event of the same name. The game features a variety of characters and mechanics both new and old, tying together a convoluted plot which should confound even the best of you. The design file is once again impressive to behold and full of moving parts.
Expect complex roles
. The game is a bastard game, so you know to keep your wits about you (but see "A Note on Bastardry" in the Rules section below). Some things in the game will intentionally deceive you, while others will make it nearly impossible for some of you to win. The game is not meant to be equal parts fair for all players; still, every single one of you has an opportunity to win, no matter how small some of those odds may be. If you'd like to learn more about the original Clone Saga,
check out the sign-up thread
. And now, without further ado, it's video time:
The Story Thus Far....
While attending a demonstration in radiology, high school student
Peter Parker
was bitten by a spider which had accidentally been exposed to
radioactive rays
. Through a miracle of science, Peter soon found that he had gained the spider's powers...and had, in effect, become a human spider! After the tragic death of his Uncle Ben at the hands of a robber he let escape, Peter learned that with great power must also come great responsibility. Today, Peter tries to maintain a semblance of a normal life with his wife Mary Jane, his job as a photographer for the Daily Bugle, and still somehow finding time to save the world as...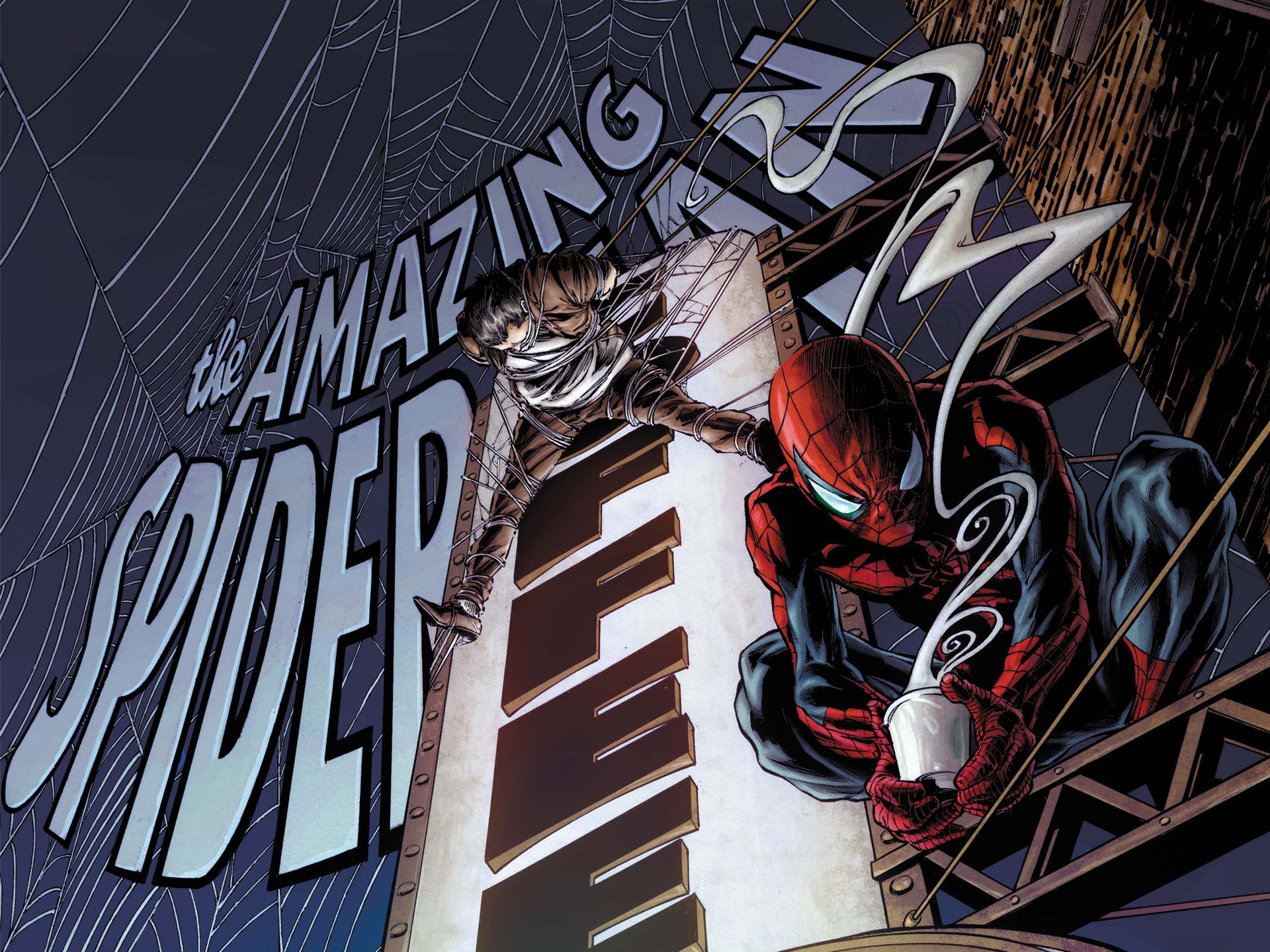 "Enough with the jibber jabber,"
you're saying,
"we've heard this all before. Send in the clones already!"
Well, I'm getting to that part, but give those who weren't around the last time a chance to catch up, will ya?
Last time on

A Spider-Man Mafia

: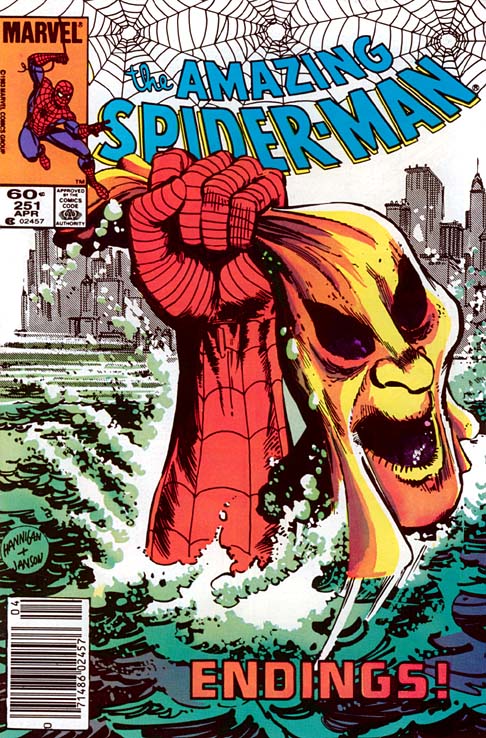 10th ISSUE: ENDINGS!
​
As the sun dawns on a new day,
the Amazing Spider-Man
swings over the rooftops of the City of New York in glamourous Spidey style.
The Hobgoblin
is nowhere to be found, yet still something doesn't sit well with the famed wall-crawler.
Jonas Harrow
is behind bars and has signed a full confession to being the Goblin, so what could be bugging him? I mean, Harrow's capture
WAS
awfully easy, reportedly. Too easy. The real Hobgoblin would never have gotten that sloppy, would he?... Perhaps it's just that Spidey doesn't want to admit the cops could take down his nemesis whereas he could not... Yeah, I'm sure that's it...
He takes a swing by the Hudson river. This place has always reminded him of the Hobgoblin. The number of battles over the Hudson between the two were more numerous than Spidey could count. Wasn't surprising to learn that Hobby once had a secret hideout in one of the piers here. Spidey half expecting to see ol' Red Eyes himself, flying over the river taunting him. No such luck. Everything is quiet and as it should be. Everything except that yellow piece of cloth floating in the river... Could it be?
IT IS!
THE HOBGOBLIN'S MASK!
But what on earth was it doing here?
Suddenly, that unforgettable tormenting laugh...
"
A
H-H
A
H-H
A
H-H
A
H-H
A
!!"
Spidey turns around quickly and looks to the sky only to see--
--nothing.
The sky is empty, and Spidey's trusted Spider-Sense is giving nary a single tingle. Was he imagining it? Could this be all in his head? But then where did the mask come from?
Too many unanswered questions. But that is always the case when dealing with
The Hobgoblin
. I suppose we'll never know the answers now.
At least, not until another exciting episode of
A Spider-Man Mafia
.
THE END, FOR NOW.
Ah yes, I remember now where we left off. The original Hobgoblin is behind bars (or is he?) and everything's finally back to normal (or is it?) for the city that never sleeps and their amazing, friendly neighborhood, wall-crawling hero. Which, true to form, is usually when things take a dive and go from doing just fine to total **** just hit rock bottom in 60 seconds or less. Good ol' Parker luck.
So, this happened...
Spider-Man meets...
Peter Parker?!
What gives? That's no Chameleon disguise or Mysterio illusion you're looking at; that's Peter Parker standing face-to-mask with Spider-Man. But how is this possible? Simple, really—it's his
clone
. Well, okay I lied, it's not so simple. You see, way, way back in the 1980's secret government employees dug up famous guys and ladies and made amusing genetic copies...
No, wait, that's
Clone High
.
Let me start again. There is unrest in the Galactic Senate. Several thousand solar systems have declared their intentions to leave the Republic. This separatist movement, under the leadership of the mysterious Count Dooku, has made it difficult for the limited number of Jedi Knights to...
No, no, no! That's
Attack of the Clones
.
The year is 2019, and Lincoln Six Echo is just like everyone else—he's waiting to go to the Island, the only place left in the world to actually live a life. However, when his best friend Jordan Two Delta wins the lottery, Lincoln decides to dig a little deeper and accidentally finds the scary truth behind the Utopian award: they are clones, generated to provide replacement organs and parts to the owners of insurance policies.
****-sticks.
I give up. Roll credits. It's time for another exciting episode of...
Last edited: