As many of you know, Ganondorf was recently confirmed to be a playable character. A brief, yet interesting trailer with gameplay was released once Aonuma signed off, giving us our first look at Ganondorf's appearance and playstyle. Below is the clip:
[video=youtube;oGaOHCbjITw]https://www.youtube.com/watch?v=oGaOHCbjITw[/video]
While many people are quick to discuss his attacks, I've found something far more interesting. Ganondorf's mane. See, the thing about his hair is that this is very unheard of for this iconic Zelda villain. Below are a few pictures of Ganon throughout previous Zelda titles.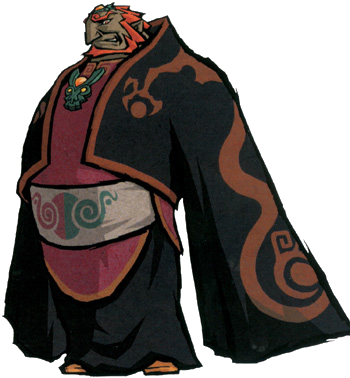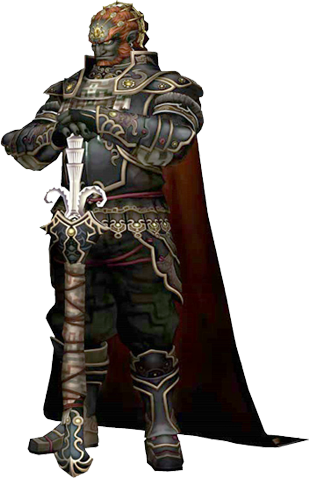 The above images show his hair to be notably shorter and better groomed. They are indicative of his more laid back facade, despite the viciousness that lays beneath this demeanor. Below is his character in Hyrule Warriors.
Everything about the above picture just screams out in rebellion against his past incarnations. He is no longer the calm, cool, and collected individual that we've known him as. If the video that I posted earlier is any indication, he is no longer the nonchalant villain that we've known him to be for so many years. This may be alluding to something bigger.
Just examining the picture shows a man in a frenzy. From the expression on his face, to his battle stance, to his unkempt hair, Ganondorf is far from being calm like he usually is. This is beyond out of character, and almost a crime for Team Ninja to be doing this. Or is it?
See, this hairstyle - this mane, even - is reminiscent of another villain in recent Zelda titles. Yes, I'm talking about Demise.
Looking at the two side-by-side, you'll notice just how similar their hairstyles truly are. They are both seemingly unkempt, fiery with passion, and indicative of their frenzies. While Demise maintained an air of calmness, his playstyle was all but. I feel as though Ganondorf showed a very similar situation, as well. Their actions are quite similar to one another.
So what does all of this mean? I believe that Ganondorf may have a very close link with Demise in Hyrule Warriors. It's no secret that Team Ninja has been pulling a lot of influences from Skyward Sword, so it wouldn't be out of the realm of possibility. We already know of stages involving The Imprisoned, Demise's form during Link's adventures in Skyward Sword, so this isn't particularly far-fetched.
A very important link between the two that has already been established, though, is Demise's curse. On his death bed, Demise lays a curse upon Link and Zelda, which explains the struggle that entangles Link, Zelda, and Ganondorf.
Demise said:

Though this is not the end. My hate... never perishes. It is born anew in a cycle with no end! I will rise again! Those like you... Those who share the blood of the goddess and the spirit of the hero... They are eternally bound to this curse. An incarnation of my hatred shall ever follow your kind, dooming them to wander a blood-soaked sea of darkness for all time!
I think that in this story, Ganondorf will be acting as a third party villain, fueled by this curse. But, most importantly, he's fueled by Demise himself. We are seeing the various struggles occur in Hyrule Warriors already. Whether it's Link and Zelda against Cia and her henchmen, or Lana and Agitha against Midna, we're seeing many struggles emerge. It wouldn't be out of place for Ganondorf, under Demise's influence, to become a thorn in the group's side.
It is very possible that we will see Ganondorf used like a puppet by Demise. While pulled into this struggle by Cia, Ganondorf will be doing Demise's bidding. I think that The Imprisoned will be how Ganondorf comes into contact with him, as that would be the only way to actually be in the presence of Demise. I wouldn't be surprised if it was Ganondorf's job to try and release Demise from the seal that traps him in that vessel.
While this may seem like incredulous speculation, it is very possible. At the end of the Hyrule Warriors E3 trailer, we saw the eyes of Ganondorf, accompanied by a sinister laugh. Below is the video.
[video=youtube;z107NbGUIOk]https://www.youtube.com/watch?v=z107NbGUIOk[/video]
The interesting thing is the intensity of his eyes. In contrast to the dullness that we see in the beginning of the Ganondorf reveal clip, this is a particularly interesting tidbit. I believe that this intensity is not his own, but rather that of Demise. This has been hung in our face for quite some time.
So that's my speculation. It's also worth noting that Ganondorf has a really awesome mane. Top notch.