Joined

Apr 11, 2010
Location
COLORED Link and Epona - Geared Up
EDIT:
I colored the sketch due to another night of boredom and insomnia. I'm terrible with backgrounds and landscapes, so yeah, let's say they're traveling in some sort of abstract, blank dimension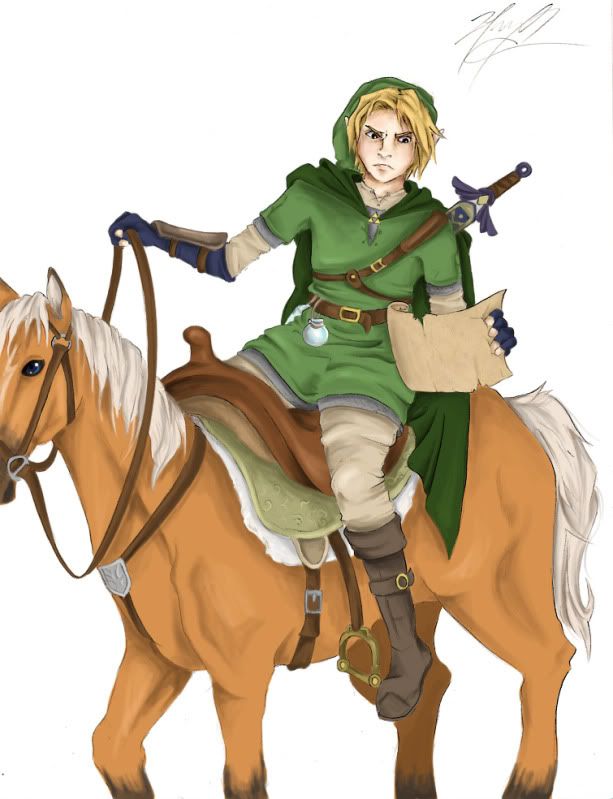 So. Many. Straps.
I don't know why I like drawing Link as Mr. Serious all the time... I also don't know why I decided to put a cape on him :B But I do know from the look on his face that the map he's holding is proving to be a formidable staring contest opponent. O ya, and I butchered Epona but cutting her off at every wrong angle, woot
Ten points if you call out the reference to the original LOZ concept Link.
Also viewable in better quality at ZD album and my DevArt, as always
Last edited: