Joined

Oct 2, 2011
Location
Day 3-Link: The Hero of Time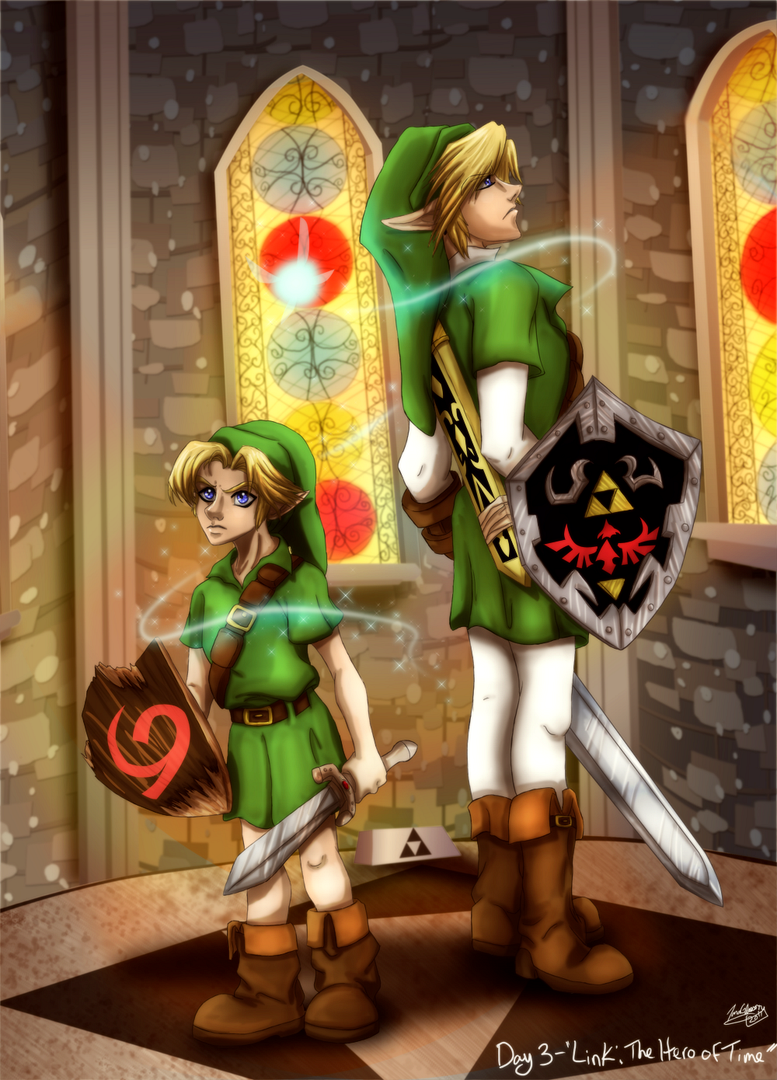 A bit about this piece:
The first of the many Ocarina of Time related fanart!
I felt a lot of nostalgia while drawing this piece. ;w; It's been so long since I've done "official" fanart of OoT.
Ocarina of time was and still is the most influential Zelda game I have played. I really connect on a personal level with Link with this one. Not to mention, it took me YEARS to be able to just sit down and play this game in full. It has given me some wonderful memories and still remains a joy to play over and over again.
I still want a 3DS for this game on the system though. XD;
Lots of technical issues again....;w; I really messed up on young Link here. I'm sorry. I will make up for it later, seeing as I will be drawing Young Link again later this month. And don't get me started on the perspective...>.< Or the stain-glass windows. ;w; lol Yeah....
Anyway, Day 3! 8D I hope you all like it! :3