March onward forever...
Staff member
ZD Legend
Comm. Coordinator
Joined

Jan 17, 2011
Location
It's about time I made a thread like this. I figure this will be a more organized way of keeping track of my past signatures than just cramming them all into a folder on photobucket with tons of other random pictures.
I used GIMP to make all of these, and the pictures I use are found all over the place. For the backgrounds and anime characters, I scrape through google images. Any Zelda pictures I use will most likely come from [PIXIV]. It's a wonderful site for Zelda fan art. I hope you find these interesting.
The motto I used is from an old signature Lady Destiny had made for me.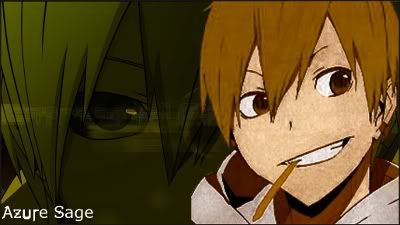 Just couldn't think of a motto for this one. I do like what I did to my username, though. I used the pencil tool for that.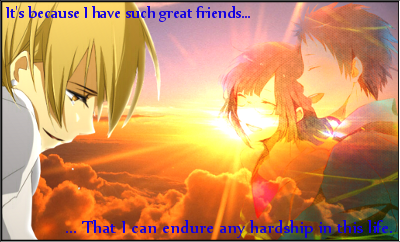 A "close to home" motto. It's how I really feel about my friends. I used characters from my favorite anime, Durarara!!, to be a visual metaphor for that.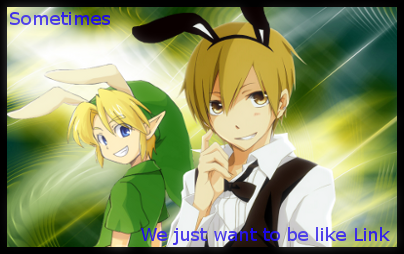 This is one of my favorites. I don't even remember how I came up with that! Thanks to Sarianae for getting that picture of Link for me. This signature would never have happened if it weren't for her. =D
Four characters in one signature. Most I've ever rendered into one image. I put Link and Masaomi up front, and their girls in the background looking all happy. Dunno how I got the idea for this one either.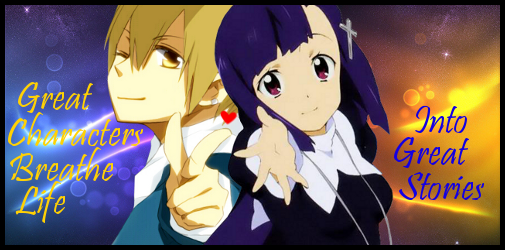 My last signature. Masaomi and Zange are my two most favorite anime characters ever. They are such great characters! That's what gave me the idea for this motto.
Just those six will do for now. I'm going to post them in groups of six. I'll put some more up at a later date. Now, let the constructive criticism rain! Please.
Last edited: